We have the knowledge to source the right suppliers from raw green coffee to roasted and packed. We work with European and Sri Lankan tea suppliers. We find the tea supplier that fits your need.
Through my wast experience in coffee sourcing,blending, finding the balance and desired taste. Working in a self owned roastery as buyer and production controller, I got a lot of knowledge of the whole production chain from berry to cup.
To handle all steps from bying to blending ,roasting, production, branding, packaging is a part of my skills. Do you need a top of the art single origin or blend, maybe you have demand for bigger volumes at a low price? I know where to find and what to buy.
I've planned and built two coffee roasteries. My knowledge in that process, it's needs and suppliers of equipment is wast. Choosing the right packaging material for your coffee is as important as the machinery that you produce on. I know all problems that a coffee roastery can endure and have the network to solve them.
Tea I can supply in all kinds. Exclusive garden teas or herbal infusions with an Ayurvedic touch, not a problem. Pyramid bags, envelopes, or loose tea we find supplier for all of them. Cheaper mass tea in both loose and packed is off course available.
Do you have an idea of a packaging solution, bring it on and we'll help you to make your dreams come true. We work with European and Sri Lankan suppliers that have the capacity to supply major volumes or that little special. Do you need certified coffee or tea? Not a problem!
I know every part of the production of coffee in the roastery and the coffee brewing. I plan the roastery and brew the perfect cup. You give me your vision and I give you the solution.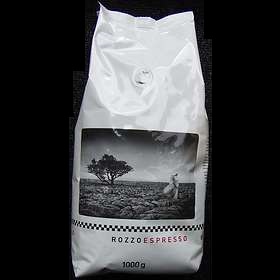 At Bergstrands coffeeroastery we did Swedens first real Italian espresso. Before any Speciality coffee was introduced we managed to figure out how to blend, roast and brew a real espresso. I took time and trips to Italy to learn the secrets about espresso but I succeeded. Tat was a turningpoint for the company and I'm happy to have been a part of it.
Request a Consultation